Biography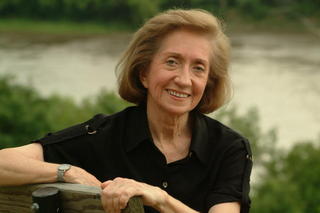 Shirley Christian is a Pulitzer Prize-winning journalist and author. Her most recent book, Before Lewis and Clark: The Story of the Chouteaus, the French Dynasty that Ruled America's Frontier, was published in April 2004 by Farrar, Straus & Giroux. Previously, she was a foreign correspondent for The New York Times, The Miami Herald and the Associated Press.

She lived and worked in numerous countries of Latin America for nearly 20 years, and in New York and Washington, winning the Pulitzer for international reporting in 1981 for articles published in The Miami Herald about the wars in Central America. Her first book, Nicaragua: Revolution in the Family, was published in 1985 by Random House.

Shirley Christian was born in a farmhouse in Pettis County, Missouri, and grew up in Kansas City, Kansas, where she attended public schools. She earned a bachelor's degree in language and literature from Pittsburg (Kan.) State University in 1960 and a master's degree in international journalism from Ohio State University in 1966. She was a Nieman Fellow at Harvard University during the 1973-74 academic year.

In addition to books and her work on newspapers, Shirley Christian has written magazine articles for The Atlantic Monthly, The New Republic, The New York Times Sunday Magazine, and other publications. She was an adjunct professor of journalism at Columbia University and the University of Kansas.

She lives in Kansas City.